Real Madrid were supposed to let Martin Ødegaard shine at Real Sociedad for one more year, but things changed after the loss to Manchester City.
Even though Real Madrid can't make any major signings this summer if they want to keep their eyes on the prize and sign the much-needed Kylian Mbappé in 2021, they simply could not stand pat after their embarrassing second leg performance against Manchester City at the Etihad Stadium.
Zinedine Zidane was bounced out of his signature competition without so much as a whimper. He was outcoached badly by Pep Guardiola, his midfield was overrun, and his team looked out of ideas creatively.
And looking at that loss, it's clear Real Madrid could not have went into the 2020-2021 season with the exact same squad. Real won La Liga, exceeding expectations. But for a club of this stature, playing like that in the Champions League is unacceptable.
So Martin Ødegaard returning after spending one year on loan at Real Sociedad,as reported by MARCA's Óscar Badallo, is a response. It is a response to Real getting blown apart by City at the Etihad, and it is a response from Zidane that he is going to try to be proactive heading into 2020-2021 by making some changes.
Martin Ødegaard is like a free, top signing for Real Madrid
Real could sign a player,maybe center back Benoît Badiashile as another young backup, or two this summer if there are affordable options. But they cannot make any major additions – certainly not a player of Ødegaard's caliber.
Ødegaard is a major reenforcement. He was one of La Liga's best players in 2019-2020before patellar tendinopathy cost him his effectiveness.His creativity was incomparable to his peers on Los Blancos, as the 21-year-old Norway international recorded six assists and 2.0 key passes per game,according to WhoScored.com.
The future superstar flourished at La Real with all the responsibility, showing that he can play a starring role at the Santiago Bernabéu. And that could happen as soon as 2020-2021.
Because Zidane didn't bring Ødegaard back to sit on the bench. Luka Modrić remains an effective player, but the future is now for Los Blancos. Ødegaard will start to take over, getting minutes from Isco and Modrić as he integrates into the first team. It will be a slow process. And Ødegaard's knee must be managed, as another layer.
At the end of the day, Ødegaard is a difference-maker. He has the skill on the ball, the ability to pick out a killer pass, and the scoring ability to be a major upgrade in the Real Madrid midfield – or even in the front three. And he could really do damage in the diamond formation.
Real Madrid can't, if they are being financially responsible, sign the best players in the world this year or spend anywhere near what the did in 2019. They probably can't sign anyone, except maybe Marc Roca or Badiashile.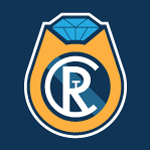 Want your voice heard? Join the The Real Champs team!
But they have players like Dani Ceballos and Ødegaard who can offer a lot more than some of their current veteran players. More importantly, Ødegaard can offer something new, unlike what current players in the squad can. He is a proven player in La Liga after his 2019-2020 season, and he is ready to boost a Real Madrid side that needs his end product.